Enrichment
Our enrichment software provides access to track your extracurricular activities such as events, trips, clubs and sports activities.
It produces registers for the learners involved and gives each individual the possibility to rate how good they think the event is.
It allows the learner to search for and book activities in which they are interested.
It provides an extensive set of reports that help monitor the number of hours a learner has completed based on targets. It also tracks how the faculties are performing in terms of providing a wide-ranging supply of activities.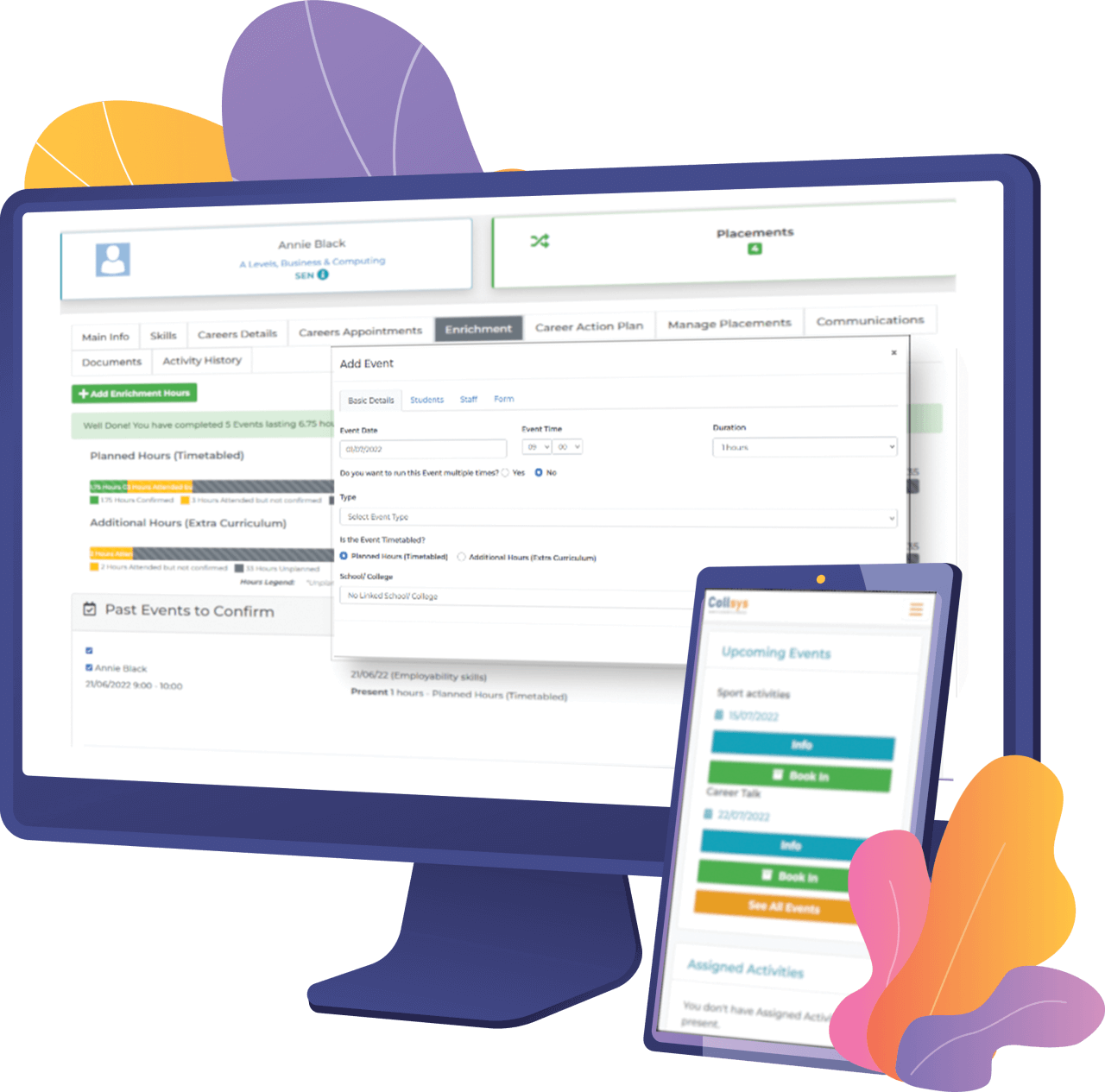 Enrichment Software Features
Events and Activities
Posting extracurricular activities to the learner's dashboard.
Mailing
Send emails to selected learners with information for new activities.
Booking
Learners can search online for events and book an activity of their choice.
Rating
Learners can rate how beneficial the activities were.
Tracking
Track the usability of the events and activities based on learner ratings.
Reporting
An extensive set of reports to monitor learner activities.