CRM
Our Customer Relations Management software allows administrators to control the tracking of employers, including the ability to assign primary contacts, note changes, or keep in contact by emailing either an individual employer or sending out a bulk email.
The system also tracks the Health and Safety details of employers to ensure safe work experience and enrichment activities.
In addition, students can also search for job opportunities posted by employers.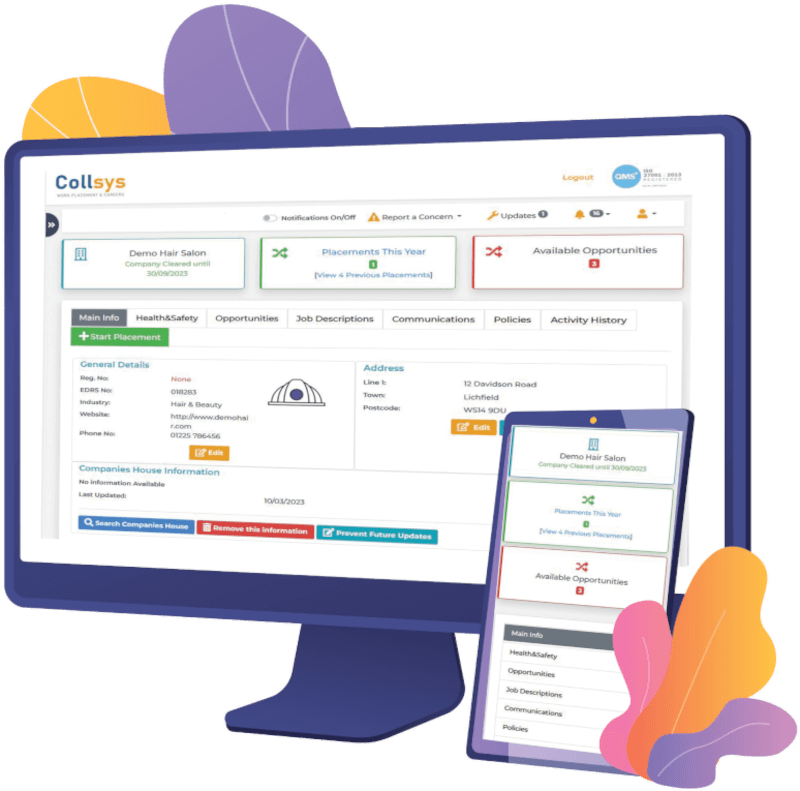 CRM Software Features
CRM
Store and manage all employers' information, business contacts and related data in one place.
Employer Tracking
Assign Admin to track each company activity, email communications and make notes for further actions.
Major Companies
Store and manage multiple departments within large companies.
Bulk Mailing
Send bulk emails to employers and monitor activity.
Health & Safety
Easy management and tracking of employers' Health & Safety visits, self-assessments and insurance details.
Opportunities & Tracking
Manage and post job opportunities for students. Track student job applications and create placements for successful candidates
Reporting
An extensive set of reports to monitor employers' status, placement opportunities and employer participation in offering work experience.
Company House Integration
Check the liability and current status of employers.